Are you tired of the same old makeup routine that leaves your skin feeling heavy and tired? Do you yearn for a fresh, youthful appearance that not only enhances your beauty but also takes care of your skin? Look no further! Korean makeup is the answer you've been searching for, and I'm here to guide you through this exciting journey.
Korean makeup isn't just a trend; it's a beauty revolution. It's all about innovative products that prioritize skincare, leaving your skin looking flawless and radiant. Say goodbye to heavy foundations that clog your pores and hello to a makeup routine that nurtures and enhances your natural beauty.
Whether you're new to Korean makeup or simply curious about what sets it apart, you're in for a delightful surprise. Get ready to uncover the secrets of this transformative trend that will leave you feeling refreshed, confident, and more beautiful than ever before. Your skin deserves the best, and Korean makeup delivers just that!
Korean Makeup
One of the key principles in Korean makeup is achieving a radiant, dewy complexion. The emphasis on well-moisturized skin helps create a healthy, glowing look, which is the foundation for the rest of your makeup application.
Makeup products like BB creams and cushion compacts allow you to build a natural-looking base, providing just the right amount of coverage while still letting your skin shine through.
Despite the simplicity of the makeup techniques, there are numerous unique and intriguing products that have emerged from Korea's beauty industry. Some of my favorite Korean makeup treasures include velvety lip tints, intriguing eyeliners, and lightweight blushes that melt onto the cheeks!
If you haven't delved into the world of Korean makeup yet, it's time for you to explore these game-changing product offerings and experience the magic for yourself.
Evolution of Korean Makeup
I must admit, being a man who has never done Korean makeup, I'm quite fascinated by its journey over the years. From its early influences to the current trends, Korean makeup has evolved significantly, winning millions of hearts worldwide.
In the 1980s, multicolored eyeshadows became popular in Korea, as colored television became more accessible. Celebrities on TV were seen sporting bold colors such as pink, blue, and green on their eyes and scarlet red on their lips. As makeup continued to develop, various trends emerged.
Over the years, Korean makeup has focused on enhancing natural beauty. For instance, the rise of the "no makeup" makeup look and the popularization of base makeup products like BB creams and cushion compacts, provide seamless coverage and a dewy finish. These products emphasize healthy, glowing skin – which has become synonymous with Korean beauty.
One of the things that captivated me about Korean makeup is its clever use of digital marketing strategies, allowing K-beauty trends to grow in popularity. From social media influencers to creative content, K-beauty has resonated well with makeup enthusiasts all over the world.
Remember: Focus on achieving a flawless yet natural base by investing in good skincare products, as they act as the foundation of your makeup routine. It's all about the skin with K-beauty!
Popular Korean Makeup Products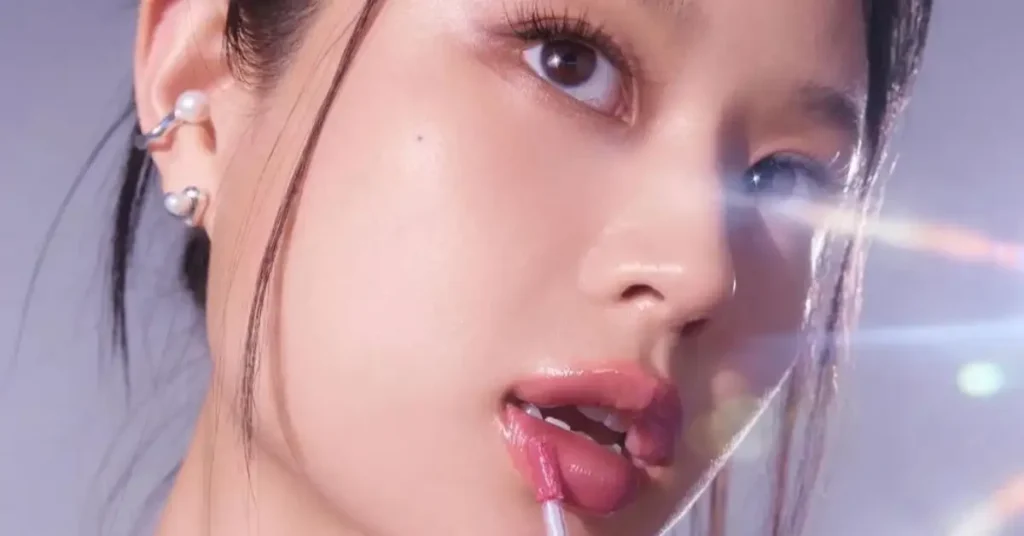 As someone who loves Korean makeup, I've tried a variety of products that offer amazing results. In this section, I want to share with you some popular Korean makeup products on the market.
We'll explore different types of products including BB creams and cushions, lip tints, and eye products. So, let's dive in and discover the world of Korean makeup together!
BB Creams and Cushions
Korean beauty is known for its focus on radiant and dewy skin, and BB creams and cushions are the perfect products to achieve this look. BB creams offer coverage and skincare benefits in one product, while cushions provide a lightweight, buildable coverage with a natural finish. Some amazing options include:
Missha M Perfect Cover BB Cream: This BB cream provides good coverage and has added skincare benefits like sun protection.
IOPE Air Cushion: Offers a light, natural coverage with nourishing ingredients for a healthy complexion.
Lip Tints
Lip tints are a must-try for anyone into Korean makeup! These versatile products provide a long-lasting, natural-looking flush of color for your lips. They come in gel, water, and cream formulas to suit everyone's preference. Here are a couple of my favorites:
Etude House Dear Darling Water Gel Tint: This lightweight gel tint is perfect for natural-looking lips and can be easily built up for a more intense color.
Peripera Ink Velvet Lip Tint: With a creamy, velvet texture, this lip tint glides on effortlessly and is incredibly pigmented.
Eye Products
Korean eye makeup focuses on accentuating the eyes while still maintaining a natural appearance. These are some eye products that have become popular in Korean makeup:
Clio Kill Black Superproof Brush Liner: This liquid eyeliner is a favorite for its precise, thin brush and smudge-proof formula.
ROM&ND Better than Eyes Eyeshadow Palette: With a mix of shimmer and matte shades, this palette allows for versatile eye looks suited for everyday wear.
Pro Tip: If you're new to Korean makeup, start by experimenting with just one or two products to see how they work for you. You can gradually expand your collection as you become more comfortable with the products and techniques.
I hope this brief overview of popular Korean makeup products has given you some inspiration to explore this exciting world of beauty. Happy experimenting!
Korean Makeup Techniques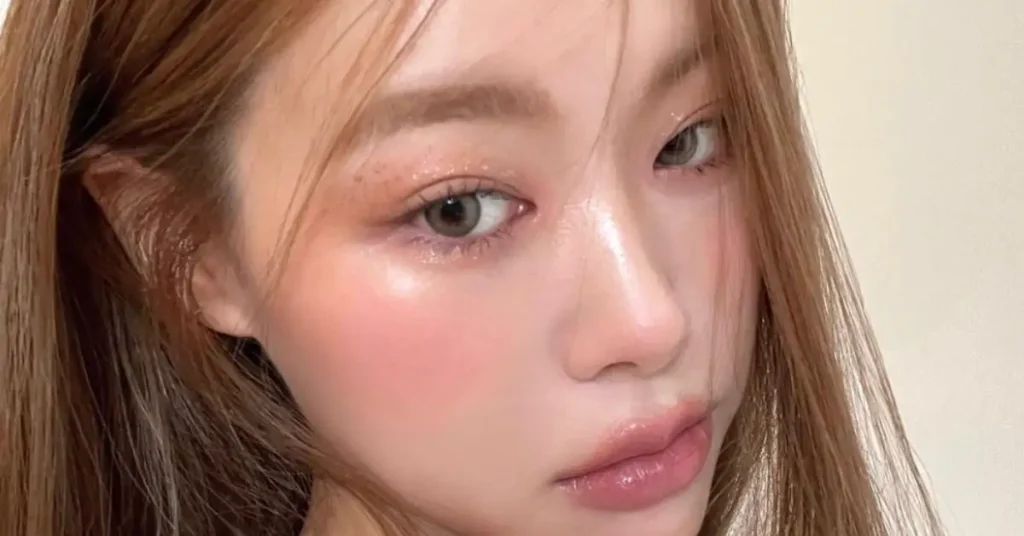 I absolutely love experimenting with Korean makeup techniques. They have this incredible ability to make you look youthful and fresh. In this section, I'll share with you a few of my top techniques that have really caught my attention. Let's dive in!
Glass Skin Technique
This technique is all about attaining that smooth, glossy look which is famously known as "glass skin." The key to achieving this is perfecting your skincare routine. Moisturize your skin religiously and ensure it is well hydrated. Once you have that "chok chok" skin, it's time to apply a thin layer of BB cream to give you that flawless and luminous complexion.
Igari Makeup
Also known as the "hangover makeup," this style is inspired by the flush some people get when they have one too many drinks. This might sound strange, but trust me, it looks absolutely adorable!
Igari makeup focuses on the blush, often applied higher on the cheeks than the traditional way. The cheeks look slightly rosy, giving a more natural and youthful appearance. It is becoming increasingly popular, and it's definitely worth giving a try!
Gradient Lips
Gradient lips are a signature look in Korean makeup that creates a soft, innocent, and youthful look. To achieve this lovely effect, start by prepping your lips with a lip balm. Apply a darker shade of lip tint or lipstick to the inner portion of your lips and then blend it outwards, creating a subtle gradient effect. For a bolder look, you can layer the darker color more intensely in the center.
My Advice: Don't be afraid to experiment with different shades of lip color! Reds, pinks, oranges, and even purples can create stunning gradient effects.
There you have it – my favorite Korean makeup techniques to achieve that stunning, youthful glow. Now go ahead and try them out for yourself. I'm sure you'll fall in love with these techniques just as much as I have! Happy experimenting!
Influence of K-Pop on Korean Makeup
As a makeup enthusiast, I've always been fascinated by the ability of makeup to transform and enhance one's appearance. Recently, I've been captivated by the innovative and aesthetically pleasing world of Korean makeup, largely influenced by the K-Pop industry.
While indulging in K-pop music videos and performances, I couldn't help but notice the uniqueness of their makeup styles. From flawless dewy skin to bold eyeshadow and gradient lip looks K-Pop stars have inspired a whole range of makeup trends that have captured the hearts of makeup lovers worldwide.
Three factors I believe played a significant role in the spread of Korean makeup trends are:
Accessible tutorials: Social media platforms like Instagram and YouTube have numerous tutorials by K-Pop artists and influencers, making it easy for fans to recreate their favorite looks.
Innovative products: K-Beauty brands offer an abundance of unique and innovative makeup products that give users the tools to achieve these stunning looks.
Global collaborations: Many K-Pop stars have collaborated with well-known brands to create exclusive makeup collections, further popularizing Korean makeup trends in the Western market.
In my personal experience, the colorful and vibrant eyeshadow palettes I've tried from these collaborations have been outstanding, with the perfect combination of pigment and blend-ability.
Pro Tip: Start with a cushion foundation. It provides a lightweight, buildable coverage with a dewy finish typical of K-Pop stars' enviable complexion.
Korean makeup trends have undeniably made a considerable mark in the beauty world, and their influence is evident in the creativity and flair they bring to the art of makeup. As a makeup lover, I'm always excited to discover new trends and products, and there's no doubt that K-pop has been a game-changer in this realm.
Korean Makeup Vs Western Makeup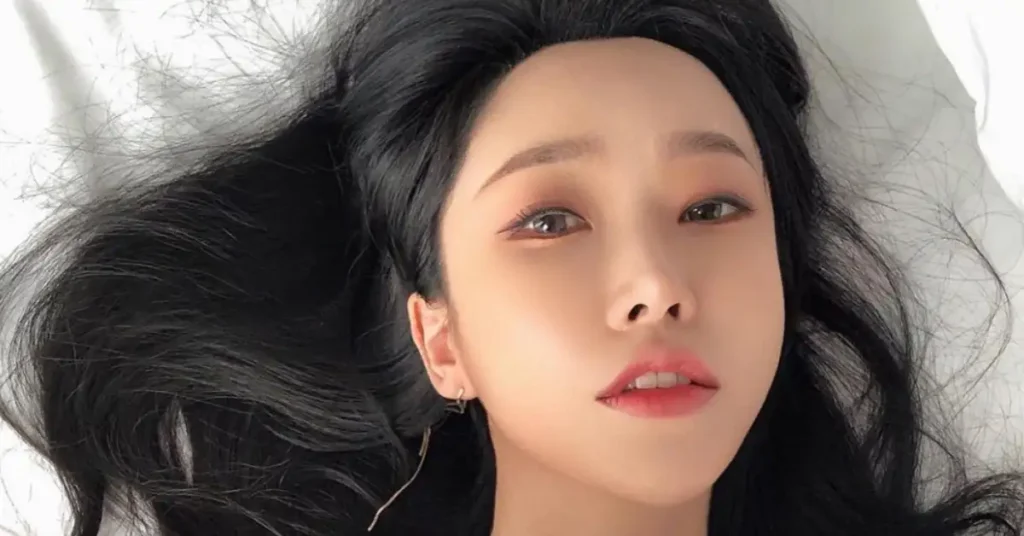 Let me start by saying how much I adore Korean makeup! It has been such a fascinating journey to learn the different techniques and styles compared to Western makeup. Korean makeup focuses on enhancing natural beauty, while Western makeup tends to be more dramatic and bold. Here, I will compare and contrast some unique features of each style.
Korean makeup is all about achieving a glowing, dewy complexion, often described as the "glass skin" look. In contrast, Western makeup usually goes for a matte or semi-matte finish.
As for the eyes, Korean makeup leans towards subtler colors, with a soft and natural approach to eye shadow and eyeliner. Western makeup, on the other hand, loves creating smoky eyes and applying generous amounts of eyeliner for a more intense gaze.
Another noticeable difference can be found in the way lip products are used. In Korean makeup, you'll often see the popular "gradient lip" look, where the color is more concentrated in the center of the lips and fades outwards. Western makeup emphasizes bold and defined lips, with lip liners and lipsticks applied evenly across the entire lip.
Here's a quick comparison of some key aspects of Korean and Western makeup:
| Aspect | Korean Makeup | Western Makeup |
| --- | --- | --- |
| Complexion | Dewy, "glass skin" | Matte, semi-matte |
| Eye Makeup | Soft, natural | Smoky, intense |
| Lip Makeup | Gradient lip | Bold, defined |
If you're looking to try out Korean makeup, I highly recommend focusing on your skincare routine first. A healthy, well-hydrated skin is the perfect canvas for achieving that coveted Korean beauty look.
In my opinion, there's no right or wrong when it comes to choosing between Korean and Western makeup styles. It's all about personal preference and what makes you feel beautiful! Don't be afraid to experiment with both styles and maybe even combine them to create your own unique look. Happy makeup experimenting!
How to Achieve the Korean Makeup Look
As a makeup enthusiast, I've always been fascinated by the flawless and natural-looking finish that Korean makeup offers. If you're looking to achieve that perfect Korean makeup look, follow these steps, broken down into three sub-sections: Preparation and Skin Care, Application of Products, and Final Touches.
Preparation and Skin Care
Great Korean makeup starts with proper skin care. It's essential to keep your skin moisturized and hydrated to achieve that dewy, radiant finish, often referred to as 'glass skin' or 'chok chok.'
Cleanse your face to remove dirt, oil, and any residual makeup.
Tone your skin with a gentle and hydrating toner.
Moisturize your skin with a lightweight, non-greasy cream or gel.
Don't forget to apply sunscreen to protect your skin from sun damage.
Application of Products
Now that your skin is prepped, it's time to apply your makeup products.
Start with a lightweight foundation or BB cream for a natural finish. I personally prefer cushion foundations for that airbrushed look.
Conceal any imperfections with a concealer that matches your skin tone.
Apply a soft, natural eyeshadow to your eyelids.
Create a subtle, flawless eyeliner line close to your lash line.
Remember to focus on elongating and separating your eyelashes. Apply a lengthening mascara for the desired effect.
Pro Tip: Embrace a straighter brow shape for a youthful appearance and use a brow cushion for a natural look.
Final Touches
To complete your Korean makeup look, follow these final steps:
Add some soft blush to your cheeks, placing it slightly lower for a more youthful flush.
Apply a gradient lip color by focusing the color on the inner part of your lips and blending it outwards.
Use a highlighter sparingly on the high points of your face, such as your cheekbones, nose bridge, and brow bones for added radiance.
For more inspiration and guidance, check out this Korean makeup tutorial for beginners. And remember, practice makes perfect. With patience and dedication, you'll soon master the art of Korean makeup!
Korean Makeup: Top Takeaways
As a fan of makeup, I have always been intrigued by the beauty world, but Korean makeup has piqued my interest like none other. It is known for its innovative products, unique techniques, and a focus on achieving a natural, flawless look. Here are some of the top takeaways that I have gathered about Korean makeup.
Firstly, the secret to achieving the perfect Korean makeup look is focusing on the base. The famous Korean Glass Skin look is all about creating a flawless, glowing complexion, which can be achieved with a combination of meticulous skincare and makeup application.
Another important aspect of Korean makeup is the emphasis on natural eye makeup. Soft, neutral-toned eyeshadows and precise eyeliner, as seen with the popular Clio Kill Black Superproof Brush Liner, are key elements in achieving a stunning yet subtle look. Long and separated eyelashes, as well as the "Aegyo Sal" (cute eye bags) makeup, bring more attention to the eyes without going overboard.
One signature element of Korean makeup is the straight brows with soft hair strokes, which create an effortless and youthful appearance. Additionally, a touch of soft blush, typically applied across the cheekbones, adds warmth and radiance to the face.
Finally, the iconic Korean gradient lips, wherein the lip color fades from bold to soft towards the outer edges, complete any Korean makeup look. This lip technique creates a fresh and youthful vibe, making it a popular choice for many makeup enthusiasts.
In summary, here are the key takeaways:
Focus on achieving flawless, glowing skin
Emphasize the eyes with soft, natural eye makeup
Straight brows with hair strokes for a youthful appearance
Soft blush to add warmth and radiance
Gradient lips for a fresh, youthful look
In my opinion, Korean makeup is a game-changer in the beauty industry. Its subtle yet effective techniques, have taught me how to create a naturally stunning look that enhances my features without appearing overly done. It's no wonder that Korean makeup brands are on the rise and gaining worldwide popularity.
FAQ
What is special about Korean makeup?
Korean makeup is celebrated for its emphasis on natural, youthful looks and its innovative skincare-infused products. It prioritizes a dewy complexion, gradient lip, and subtle eye makeup, focusing on enhancing one's features rather than heavy coverage, making it stand out in the beauty world.
Why is Korean beauty so popular?
Korean beauty is popular due to its emphasis on skincare, innovative products, and the "K-beauty" trend's promotion of a youthful, natural look. Korean skincare routines prioritize healthy, radiant skin, and Korean products often incorporate unique ingredients and technology, making them sought-after by beauty enthusiasts worldwide.
Do Koreans use blush?
Yes, Koreans use blush as part of their makeup routine. However, the application is typically subtle, with a focus on achieving a natural, flushed look. Soft, rosy tones are popular choices to enhance the cheeks' natural color and create a youthful appearance.
When did Korean beauty become popular?
Korean beauty, often referred to as K-Beauty, gained international popularity in the early to mid-2010s. Its focus on skincare, innovative products, and the "glass skin" trend attracted global attention and transformed K-Beauty into a major beauty industry trend.
Is Korean beauty natural?
Korean beauty emphasizes natural-looking skin and often uses makeup and skincare products to achieve a fresh and youthful appearance. While it can include bold makeup styles, the focus is on enhancing one's natural features and achieving healthy, radiant skin.
If you liked this blog article about the topic: Korean Makeup, don't forget to leave us a comment down below to tell us about your experience.